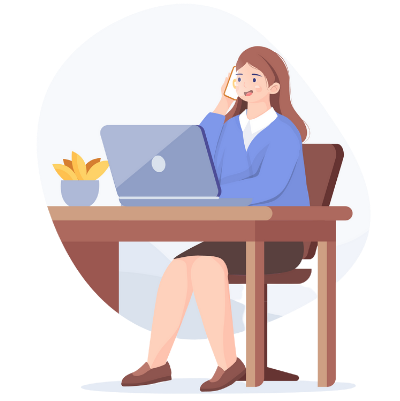 Providing Business Communications for Over 30 years
About our Company
Mastor, located in the Westport area of Metro St. Louis, services clients within 100 miles of the St. Louis Arch and Nationwide through an installing dealer network. Everyone, from our certified sales and technical staff to our dispatch and customer support is helpful, courteous, and knowledgeable. We are a team of professionals, dedicated to treating customers and prospective clients with respect, honesty, and integrity. We are extremely proud that our employees average just under 15 years with the company. That is a testament to our working environment and our reputation in the industry.
Our History
Mastor opened its doors as Mastor Telecom Equipment in early 1991. Selling primarily refurbished telecom equipment to installers, Mastor quickly grew in both size and reputation as an excellent source for quality refurbished equipment. Since early 2000, Mastor has provided clients in the St. Louis area and surrounding communities with excellent products and service. In 2008-2009, Mastor, working with Toshiba's National Account Team, successfully sold, configured and shipped over 15,000 telephone systems for a large financial firm with offices all over the country. This sale was the largest single project in the history of Toshiba's telecom division. Since the closure of Toshiba's North American Telecom Division in 2016, and with the increasing popularity of VoIP technology and Unified Communications, we have refocused our product offerings. We have added additional products and services to our portfolio including NUSO Cloud PBX and SIP Trunking, Epygi VoIP Premise based systems, Security Cameras and NVR's, and WiFi routers and wireless access points.
Tina Maguire
General Manager
Tina joined the Mastor team in January of 2021. Mastor is near and dear to her heart as her father, Tom Ortbal Sr. was one of the original founders of Mastor Telecom Equipment. Today Mastor is owned by her brother, Tom Ortbal Jr, and his longtime partner Tim Clancy. So, for her, Mastor and its success are a point of personal and family pride. Tina has worked in the telecommunications industry for over 30 years and brings a wealth of experience to the team. She started her career in telecommunications back in 1989 in a very young cellular industry as it exploded on the market and drastically changed the way the world communicates. From there Tina has held sales and sales management positions with several communication companies, including most recently NUSO, LLC. While with NUSO, Tina forged a relationship with the entire team at Mastor and helped to grow Mastor into one of NUSO's largest and most successful partners. It was only natural with the family connection, that Tina would change focus and move to the Mastor side of that equation.
Show More
She is married with two children and is a lifelong St. Louisan and passionate Cardinal's fan! Asked what she loves about what she does she stated, "I have always been a person who loves a fast paced and ever-changing environment. Technology is so cool! I swear it keeps me young by forcing me to be engaged and always learning. There is never enough time to get stale! It's kind of like the weather in St. Louis…if you don't like it one day just give it 24 hours and it will change!"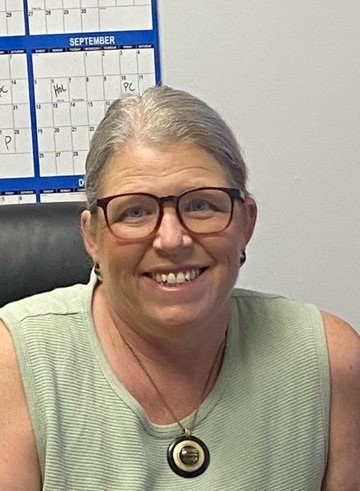 Jereme Shepherd
Sr. Account Manager
Jereme began his career in telecommunications in 2010 with Mastor. He was a quick study and became a very knowledgeable and successful rep in a very short time. He takes pride in working a project from the beginning concept stage, pre-sales engineering, the sales process, planning, to the final installation. He works with both existing and new clients to design the right solution to meet their particular needs. Jereme is married with one child, and an outdoor enthusiast who enjoys hunting and fishing, especially with his son Mason.
Asked what sets Mastor apart from it's competition, he stated "I believe that we have one the best sales, support, and technical staffs in the industry today. I feel very lucky to be a part of such a strong team."
Brian Green
Sr. Account Manager
Brian has been with Mastor since the early days having joined the company in 1991. He spent much of his career selling refurbished and new telecom hardware only to interconnect and end-user companies across the nation. Brian managed some of our largest customer relationships including the sale of 15,000 small Toshiba business systems for a large financial services company with offices all over the US. With the advent of VoIP technology and Unified communications, Brian decided to change his focus and move to the full-service end user sales side of our business. His background has served him well and he provides a level of expertise and consultation to his customers that makes Mastor their trusted partner.
Show More
Brian is married with 3 children and is a huge Cardinals fan. In fact, he has an awesome photo hanging in his office that is the shadow of the Stan Musial statue on the ground in front of Bush Stadium. Brian's quick wit and dry sense of humor keep us entertained in the office.
Asked why he has stayed with Mastor for more than 30 years, he said "Damn, I'm old! But seriously, Mastor Telecom has been like a family to me. The original ownership group were my mentors and sometimes father figures when I was a young man. Over the years there have certainly been challenges, but I have never doubted the leadership team or direction of this company."
Joe Serra
Customer Service & Dispatch Coordinator
Joe began his career in the telecommunications industry in 1993 so his knowledge runs deep.  He joined our Wholesale Telecom division as a Sales Rep in 2015.  He recently transitioned to the Mastor division as our Customer Service & Dispatch Coordinator.  He was a natural fit for the job because of his excellent customer service skills, his familiarity with the industry, and his knowledge of our operations.  Asked about his feeling on the transition he said, "I could not be more excited to move to the Mastor side of operations.  What we do here is cutting edge and forward looking.  I am re-energized and look forward to working with all our Mastor customers to take care of their service needs."
Ken Diers
Service Technician
Ken has worked in the industry since 2007, installing various types of networks, communications, and audio/video equipment. He joined Mastor back in 2009 and he enjoys the challenges of weaving together different products to provide a cohesive and comprehensive solution for our customers. He has assisted and advised customers with their various needs including project planning, installation, and repair of equipment, as well as technical support, both remote and on-site. Our customer's love his professionalism.
Asked what he believes is responsible for Mastor's success he said, " I believe that our approach of always putting the customer first is what makes us stand out. I appreciate that the company I work for realizes that helping our customers succeed breeds our own success."
Tim Mason
Service Technician
Tim began his career in telecom back in 2008 and joined Mastor in 2011. He is detail oriented and can speak with our customers in language they understand, not technical jargon. He has experience in all aspects of our installations, from Cabling, to cloud services, to on-premise systems, security, paging and much more. He chose to join Mastor because of our long stand relationships with customers and our reputation as a great employer.
Asked why he thinks Mastor stands out from our competition, he said, "We stand out because of our customer service, technical support, and sales support. For each company that we provide sales and service, we strive to obtain the highest level of customer satisfaction. Our reputation is everything to us."
Kim Stuppy
Controller & Office Manager
Kim joined Mastor back in 2005 after graduating from Lindenwood University with a BS degree in Business and a minor in Accounting. She is another in a long line of long-term employees who help so much to provide cohesion and consistency for our customers.
When asked what she loves about working for Mastor she said, "Because we are a relatively small family-oriented company, we can be nimble and flexible with both our employees and our customers. That is invaluable and not something some of the bigger companies offer!"